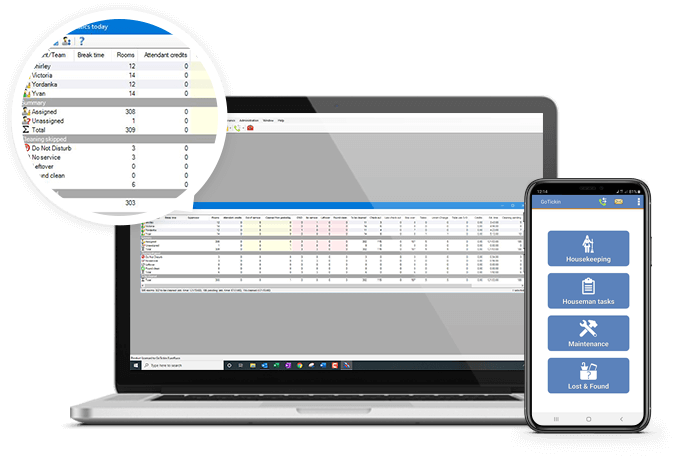 Facility management has never been so easy to organize!
Are you still making daily planning and task overviews? Need to adjust the list of tasks every day and are working from excel overviews that you only understand? Service area's within GoTickin bring an easy to plan and easy to use action list for your service areas. With the service areas you can make sure all daily, weekly and monthly tasks are scheduled.
With the feature to turn service areas dirty right before they need cleaning, your public area attendant will receive a notification and can be on its way. Never an excuse about forgotten areas, losing of lists and easy check if tasks have been performed.
With the GoTickin Application you never have to think about your public area planning. Check the features and book your demo now!
Service areas App and Windows system
Discover what the Service areas can get you and how your daily planning can be done in minutes and all without any paper waste.
Ready to try GoTickin?
We can give you a free remote demo
As GoTickin we do nothing more then help you out getting a higher employee and guest satisfaction. Therefor you are looking for an housekeeping app, Maintenance system, facility management software, lost and found system and a way to set up your multi property communication. Book your demo and GoTickin can help you out with all these features in one great hotel software solution.
Once planned
no more stress
Great and easy
overview of tasks
Daily, weekly and
monthly planning
Productivity of
tasks insight
Room status as a
great indicator of
cleaning moments