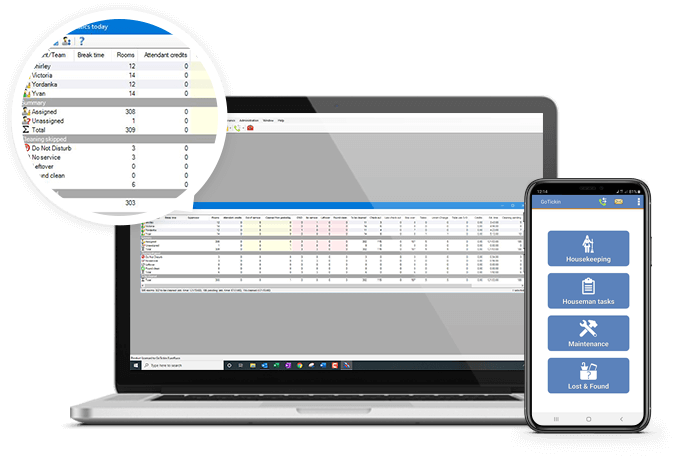 Lost and found items have never been so easy to organize!
Are you using an excel sheet for ages and are you never sure where items are stored? Daily found items need to return to your guest safely and preferably also with a great note from the hotel. Guest satisfaction will increase and positive reviews will come your way. With the possibility to take photos, administrate guest information and tracking numbers the items will return safely to your guests.
The GoTickin Lost and Found Module enables you to logg all found items and keep them in an easy to use overview. You can search back easy and with great precision. With the addition of pictures you will be able to assist the guest with great information and make sure the item returns to the guest.
Is the guest calling the hotel about an lost item? Create the item in the Lost and Found module and make sure all users receive an alert about the lost item. I the item found and stored you can have a quick look in the found items and see where and if the item was stored.
With the GoTickin App this can be done from every location in the hotel. Check the features and book your demo now!
Ready to try GoTickin?
We can give you a free remote demo
As GoTickin we do nothing more then help you out getting a higher employee and guest satisfaction. Therefor you are looking for an housekeeping app, Maintenance system, facility management software, lost and found system and a way to set up your multi property communication. Book your demo and GoTickin can help you out with all these features in one great hotel software solution.
Great overview
of Lost items
Easy overview
of found items
Easy way of setting up
administration details
Use track and trace codes
to find and locate items